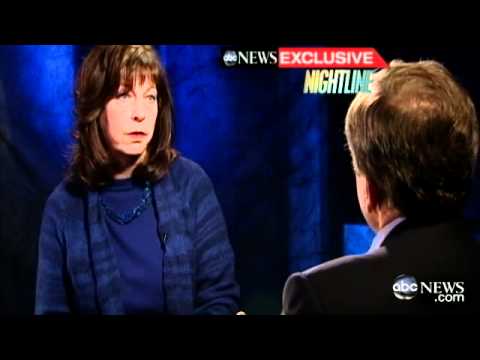 View 4 Items
ABC

» View our political blog, with live updates and analysis of the South Carolina primary.
Maybe whom you marry is the most important decision you make after all.
As Republican candidates jockey for position just a few days before the South Carolina primaries, the candidates' wives are making more headlines than what's being said on the campaign trial.
The most untimely of the headlines comes from Newt Gingrich's ex-wife Marianne, who recently told ABC news that the former Speaker of the House wanted to have an "open marriage" so he could have a mistress and a wife.
According to Marianne, the proposition came after Gingrich confessed to having a six-year affair with a congressional aide and asked her if she would be willing to share him with the aide, Callista, who is now his wife.
"And I just stared at him and he said, 'Callista doesn't care what I do,'" Marianne Gingrich told ABC News. "He wanted an open marriage and I refused."
The revelation will surely be detrimental to the candidate's hopes to sway the remnants of undecided evangelicals in South Carolina, especially since Marianne said the incident took place during the same time Gingrich condemned President Bill Clinton for his lack of moral leadership. The news is also coming off an announcement of evangelical support for Rick Santorum in a meeting of 150 evangelical conservative leaders in Texas, where influential evangelical leader James Dobson dubbed Callista Gingrich a "mistress for eight years," according to Politico.
However, Santorum is receiving some heat of his own because of a leaflet given out at an anti-abortion event in Greenville, S.C. The leaflet, featured on Buzzfeed.com, attacks Karen Santorum for dating an abortionist before marrying Rick Santorum.
On the flip side, Ann Romney has been a positive force for her presidential-hopeful husband, Mitt, in South Carolina. CNN reports Mitt Romney has received the endorsement of a very influential evangelical Republican activist in the state, Cindy Costa, who's rubbed shoulders with the likes of televangelist Pat Robertson and former President George H. W. Bush.
Costa became keen on Romney after spending a day campaigning with his wife Ann in South Carolina in 2008. Costa accompanied Ann and Romney daughter-in-law, Mary, as they traveled across the state on a campaign bus, delivering speeches to potential voters along the way.
"Relationships are a powerful thing," Costa said. "When I was on the bus with them, I just felt like I was with people in my church. I felt like they were no different than me."
And although Costa is strong in her evangelical faith, the Mormon question was answered for her at a 2008 forum when Romney was asked about his beliefs. "They asked who he thought Jesus Christ was, and his answer was that Jesus Christ was his Lord and savior," Costa says. "And I said, 'OK, here we are. That's what I believe.'"
EMAIL: [email protected]