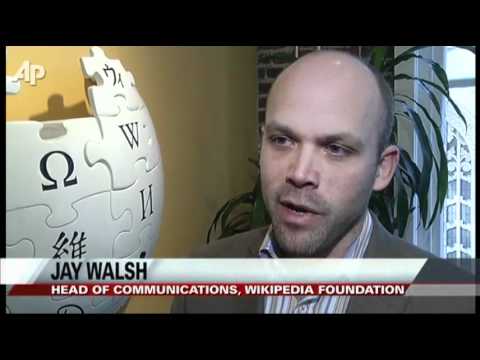 View 4 Items
YouTube


Utah Attorney General Mark Shurtleff on SOPA
Wikipedia wants Congress to know it vehemently opposes anti-piracy legislation under consideration by the House and Senate, and so to make its point Wikipedia will completely shut down the English version of its site all day on Wednesday.
The bills in question are the Protect Intellectual Property Act (PIPA) in the House and Stop Online Piracy Act (SOPA) in the Senate. CNN Money reports that this companion legislation "aims to crack down on copyright infringement by restricting access to sites that host pirated content. (The) main targets are 'rogue' overseas sites like … The Pirate Bay, which are a trove for illegal downloads of movies and other digital content."
According to Wired UK, the legislation "has been driven largely by movie studios and record labels who have spent vast amounts of money lobbying to clamp down even harder on file-sharing and copyright infringement online."
By no means does Wikipedia endorse Internet theft of copyrighted content like movies and music. However, Wikipedia asserts that "this legislation will harm the free and open Internet and bring about new tools for censorship of international websites inside the United States" because the two bills will give too much unchecked power to the federal government to unilaterally shut down websites under the broad umbrella of "Internet piracy."
"Wikipedians from around the world have spoken about their opposition to this destructive legislation," Wikipedia founder Jimmy Wales said Tuesday via press release. "This is an extraordinary action for our community to take — and while we regret having to prevent the world from having access to Wikipedia for even a second, we simply cannot ignore the fact that (these two bills) endanger free speech both in the United States and abroad, and set a frightening precedent of Internet censorship for the world."
On Saturday, U.S. Chief Technology Officer Aneesh Chopra posted on the White House blog to outline the general principles behind the Obama administration's opposition to the Protect Intellectual Property Act and Stop Online Piracy Act.
"While we believe that online piracy by foreign websites is a serious problem that requires a serious legislative response, we will not support legislation that reduces freedom of expression, increases cyber security risk, or undermines the dynamic, innovative global Internet. Any effort to combat online piracy must guard against the risk of online censorship of lawful activity and must not inhibit innovation by our dynamic businesses large and small."
ABC News reports that Reddit, TwitPic and MoveOn will join Wikipedia in "going dark" on Wednesday; however, "Google said (Tuesday) it would remain online but show its opposition to the bills with a link Wednesday on its home page in the U.S."
U.S. Chamber of Commerce vice president Mark Elliot laid out the case in favor of SOPA and PIPA back in November with a letter to the editor of the New York Times.
"Rogue Web sites that steal America's innovative and creative products attract more than 53 billion visits a year and threaten more than 19 million American jobs. … Rogue sites are often located outside the United States, beyond the reach of our enforcement agencies. Proposed legislation authorizes a federal court to direct the suspension of services (payment processing, advertisements and linking) to rogue sites."
There hasn't been much in the way of substantive public dialogue about finding a middle ground to more effectively combat Internet piracy without raising censorship concerns. However, with the international publicity Wikipedia's imminent 24-hour hiatus is generating, that may all be about to change.
Politico reports that a senior vice president of the Motion Picture Association of American and an intellectual property attorney for Global Intellectual Property Center both sounded a conciliatory tone while speaking Tuesday at the State of the Net conference.
"Backing down from bullish support of efforts to block access to rogue sites peddling stolen movies and music, two industry leaders at the State of the Net conference Tuesday urged Congress to continue work on copyright legislation."
EMAIL: [email protected]