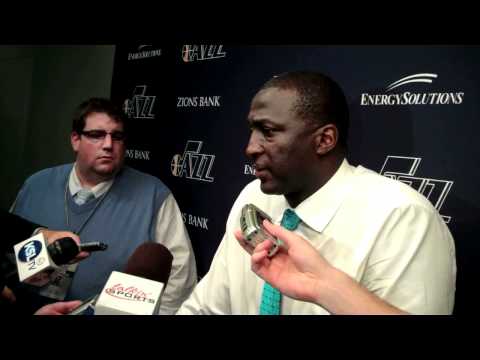 View 30 Items
Brandon Brown, Deseret News


Former Utah Jazz guard Sundiata Gaines, who is now with the New Jersey Nets, was in town for an anniversary of sorts. Saturday marked the second anniversary of his buzzer-beating 3-pointer in a 97-96 win over LeBron James and the Cleveland Cavaliers on Jan. 14, 2010.
"It just happens to be a coincidence," Gaines said. "I'll take it, though. It's a nice thing and it's a precious moment."
Gaines wound up making both 3-pointers he attempted in New Jersey's 107-94 loss to Utah.
—Dirk Facer