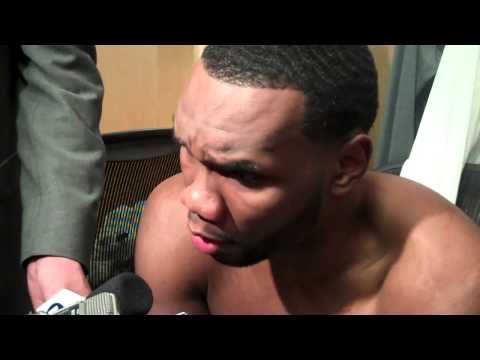 View 2 Items
Brandon Brown, Deseret News

SALT LAKE CITY As bad as they've played at times, it might come as a surprise that the Utah Jazz can even their record with a win tonight.
One guy that won't get in their way: 7-foot Andrew Bogut.
The Milwaukee Bucks center and former University of Utah star is not with the team and won't play tonight because of personal matters.
Mike Dunleavy (groin pain) and Ben Udrih (left shoulder pain) will also miss the Jazz-Bucks game.
"We have an opportunity to improve our record to 3-3 tonight, but it's not going to be easy," Jazz coach Tyrone Corbin said after his team's morning shootaround. "Milwaukee's a good ball club. We're going to have to compete against them as if they're coming in here to win."
Both the Jazz (2-3) and Bucks (2-2) are coming off of games Monday night. Milwaukee lost in Denver 91-86, and Utah edged New Orleans 94-90 at EnergySolutions Arena.
That location tidbit makes tonight's showdown an anomaly. This is the first back-to-back set with two home games for the Jazz since Nov. 2008.
This was Utah fans' only chance to catch an up-close-and-person glimpse of the former Ute standout, who is averaging 14.3 points and 10.0 rebounds this season.
Earlier today, Corbin credited Bogut for being a solid passer with strong low-post moves.
"He's a versatile big guy who's continued to get better and learned this game," Corbin said.
This game (7 p.m. MT tipoff, ROOT Sports) will conclude a six-games-in-eight-nights beginning of the season for the Jazz. It's also the second of three home games Utah has this week and one of 12 contests at ESA in January for the young team.
Utah will go with the same starters as Monday: Devin Harris, Raja Bell, Gordon Hayward, Paul Millsap and Al Jefferson.