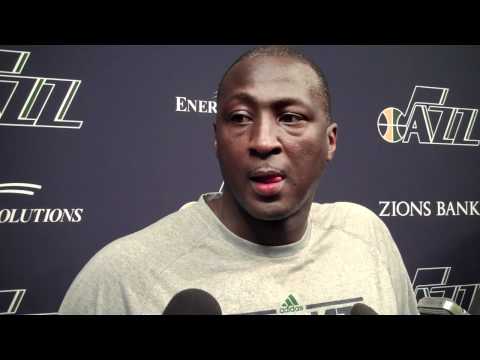 View 5 Items
Brandon Brown Deseret News





SALT LAKE CITY — Not only are the Utah Jazz taking on the Portland Trail Blazers tonight in their second preseason game, they also cut four players from the roster.
Head coach Tyrone Corbin, general manager Kevin O'Connor talk about cutting players, and why Jamaal Tinsley stayed on the roster. They both note that it is tough to cut players but are excited for Tinsley and what he brings to the team.
Tinsley said he will just keep working hard every day and try to help out the Jazz.
Corbin also talked about the Jazz's plan for the game tonight against the Portland Blazers. He doesn't say who will be starting, but that the Jazz will be trying different line ups and seeing what works best for them.
E-mail: [email protected]