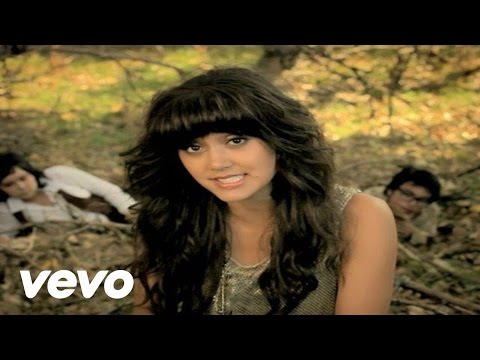 View 2 Items
YouTube

SALT LAKE CITY -- Dia Frampton, the runner-up on NBC's "The Voice" and St. George native has released her first music video for her debut single, "The Broken Ones."
The video was released on NBC.com Wednesday night and the response was almost immediate.
"In the stylish video for 'The Broken Ones', Dia Frampton plays piano outside under trees before walking in a field among warring factions and admitting how she loves the broken people in life," wrote Deadbolt.com's Troy Rogers.
Frampton was a contest on the reality talent competition "The Voice" and trained with country superstar Blake Shelton.
Frampton performed "The Broken Ones" as an original song on "The Voice" and it is now the forerunner to her upcoming album, "Red."
"It's a really beautiful song about loving the faults that people have," Digital Spy's Lara Martin reported Frampton as saying. "I've done that a lot in my life. If somebody has something other people think is a little weird or off, that's what I'm drawn to the most."
The home-town St. George girl decided to make her debut music video even more personal by making it a family affair.
"Aside from its warring boys, the video also features several of Frampton's sisters," wrote The Hollywood Reporter's Jethro Nededog. "Including Meg Frampton, who Dia formed the band, Meg and Dia, with back in 2004."
Frampton's mentor, Blake Shelton, hit Twitter as soon as the video was released and had nothing but praise for his protg.
"I just listened to Dia Frampton 'The Broken Ones' so loud my nose is bleeding.... Download this song and all will be right in your world!!" he wrote on Twitter. "I swear it's my favorite song right now!!"
Frampton's debut album "Red" is scheduled for release on December 6.
E-mail: [email protected]