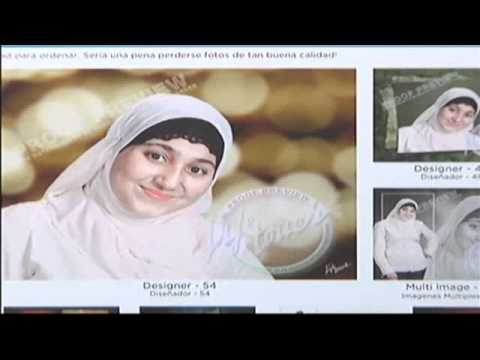 YouTube
The U.S. Army has agreed to review one of its policies that prevented a 14-year-old Muslim girl in Tennessee from marching in a homecoming parade while wearing her Islamic headscarf.
Freshman Demin Zawity had been enthusiastically participating in Ravenwood High Schools Junior Reserve Officers Training Corps and was looking forward to the parade, her mother Perishan Hussein told a local news station.
However, just before the event Zawity was told shed have to remove her headscarf, called a hijab, because it wasnt an official part of the uniform. Even though she volunteered to tuck it under her shirt and wear the uniforms cap on top of it, she was told it still was a problem, her mother said.
The Brentwood, Tenn., school insisted they were just following the rules.
We as a school system are bound to the regulations of the Army. We cannot conduct the program unless we follow the regulations, Jason Golden, chief operating officer and general counsel for the school district told The Blaze.com.
Heartbroken, Zawity dropped out of the program and her family wrote to the Council on American-Islamic Relations for help. They didnt want to sue, but simply wanted a policy change, an apology and a chance for Zawity to be readmitted to the program.
In October, CAIR wrote a letter to the school district, as well as Defense Secretary Leon Panetta expressing their concern about the religious discrimination.
Deputy Assistant Secretary Larry Stubblefield recently sent the Armys response, and indicated is was looking into it.
Based on your concerns, the Army is reviewing its policies related to religious accommodation as they apply to JROTC, and we will provide you the results of that review upon completion, Stubblefield wrote. Please be assured, that it is not the intent of the JROTC policy to discriminate against any individual or religion.
The Army already allows Jewish individuals to wear yarmulkes under their uniform cap.
In an interview with The Tennessean, Zawity said she was grateful to hear about the review, but is now too busy with her studies to rejoin the JROTC. However, she encouraged other Muslims to join JROTC.
If we never change anything, she asked, where would we be?
The Deseret News recently profiled a Cottonwood High School soccer player who wears her religious headscarf, as well as long sleeves and long pants, while she plays soccer, and has earned the respect of friends and teammates because of her devotion to her Muslim faith.
Email: sisraelsen@desnews.com