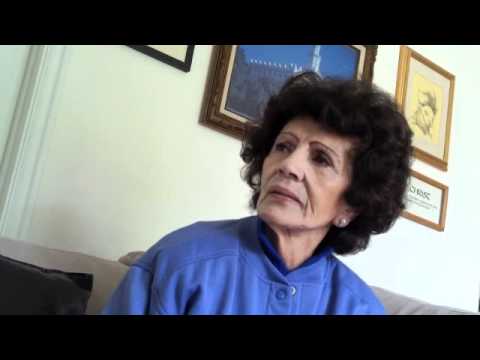 View 5 Items
YouTube

Editor's note: This article is a follow-up to "The Remarkable Story of Guillermo Gonzalez," published in the Mormon Times section of the Deseret News on Aug. 11, 2011. That article chronicled the 1953 Latter-day Saint conversion of Guillermo Gonzalez and how he became a great leader and pioneer of missionary work in Northern Mexico. Missing in that article were the stories of the two sister missionaries who taught Guillermo, sisters Josefina Duran Balderas and Karma Houston. This article focuses more on the sister missionaries.
Alfred Balderas and his sister Marilyn Talbot have heard their 83-year-old mother talk about her mission for The Church of Jesus Christ of Latter-day Saints throughout her life.
"It was definitely the best time of her life, one of the happiest times," Talbot said. "She has talked about the different experiences and loves to tell them again and again."
But the children of Josefina Duran Balderas, who goes by Joselene, only vaguely remember their mother talking about one convert from Monterrey, Mexico, who was baptized and later became a great pioneer of the church in Northern Mexico.
"That was all I really remembered until I saw the article in Mormon Times," Talbot said. "I thought, Wow, this is impressive, Mom, this is major stuff."
One morning in May 1953, Sister Duran and her companion, Sister Karma Houston, taught Guillermo Gonzalez and his wife, Gudelia, their first gospel lesson in their modest Monterrey home. Guillermo was so fascinated that he refused to let the sisters leave until they had taught him everything they knew about the LDS Church. The discussion continued for another nine hours. Weeks later, the couple were baptized by zone leader David Richards of Salt Lake City. Guillermo went on to become president of the first LDS stake in Monterrey and later presided over the Mexico Hermosillo Mission during a time when thousands joined the church. He died in 1982.
So what happened to the diligent, humble sister missionaries?
Following her mission, Houston became a registered nurse and worked in hospitals from Colorado to California. She taught seminary and served in many church callings throughout her life. She never married. Houston died at age 69 on June 13, 1998, according to an obituary published in the Deseret News.
Balderas grew up in Morelia, a town located about 180 miles northwest of Mexico City. Her mother died of complications following childbirth when Joselene was 3.
As a young woman in the 1940s, Joselene first heard about the LDS Church when she attended an English class being taught by two Mormon missionaries. She then began investigating the LDS Church.
When a local priest learned she was meeting with the Mormons, he threatened her with excommunication.
"He got so mad. He never spoke to me again."
At age 17, Joselene asked for her father's blessing to be baptized. Initially, he was opposed to it, but changed his mind when she promised to be 100 percent faithful. Joselene was among the first to be baptized in Morelia, and the only one in her family, she said.
Serving a mission quickly became her greatest desire, but her father said it was impossible. With persistence, she prevailed. She was first assigned to labor in Mexico City and her companion was Barbara Kohler, the future spouse of Elder Joe J. Christensen, who is a former president of Ricks College and now an emeritus general authority.
Barbara Christensen said Joselene was a wonderful companion who was very devoted to the gospel. Christensen related one memorable experience when the two missionaries called at the gate of a home in a fancy area of Mexico City. Sister Christensen had scarcely begun introductions when the woman furiously grabbed her hair and jerked hard, then said, "You gringa (American), get home, we don't need you here."
"Josefina just cried for so long to think one of her countrymen would do that to a missionary," said Christensen, who visited with her old companion in person a few weeks ago. "She was a beautiful, soft-hearted, sweet, lovely person who worked so hard. She was ready to sacrifice anything for the gospel."
Joselene's mission lasted 22 months. A month before she went home, Joselene and Houston, her companion, found the Gonzalez family. She said Guillermo was a pleasant, peaceful and spiritual man. Gudelia was very friendly. "They were wonderful people," Joselene said.
The famous first discussion, which lasted all day long, started off like any other.
She said Guillermo asked several questions and wanted to see the answers in the scriptures.
"We explained the Restoration and he wanted to know more and more," she said. "It went on and on. I could see something special was happening."
After an hour, the sister missionaries tried to make another appointment to come back the following week, but Guillermo stood, locked the door and demanded to know everything about the church.
Joselene said she laughed.
"They were so friendly," said the petite missionary. "We sat back and relaxed. I knew we could reschedule our other appointments. We enjoyed it because we knew the Spirit was with us."
There were several more discussions with the Gonzalez family over a period of a few weeks. Less than seven days before the couple's baptism, Joselene learned her father was sick and about to die. Her mission president granted her an honorable release and she went home to sit by his bed one final time.
"She saw him and their relationship deepened before he passed away," Alfred said. "He forgave her for joining the church."
Joselene knew Guillermo and Gudelia would become stalwart members of the church. Gudelia and Joselene have kept in contact over the years.
"To see how they received the gospel, it doesn't surprise me," she said. "I always thought he would be one of the best converts of the church."
Following her mission, Joselene was married and the couple eventually moved to Hacienda Heights, Calif., and had five children. It's interesting to note that her brother-in-law was Eduardo Balderas, a leading Spanish translator of LDS scripture and other materials for almost 50 years.
Life has been difficult for Joselene in recent decades. She and her husband went through a divorce. Her youngest son, Art, has Down syndrome. She has taken care of him for all 42 years of his life.
When it was discovered that Joselene had eye cataracts, she went in for surgery but said the doctor made mistakes. Another doctor advised her to hire a lawyer. Unfortunately, she couldn't afford it. She has lived with pain in her eyes ever since.
The meek 83-year-old woman was also diagnosed with pancreatic cancer and travels from Southern California to the Huntsman Cancer Institute about every six months for treatments. She has lived longer than many doctors expected.
Despite her hardships, Joselene holds continually to the gospel of Jesus Christ and is quick to count her blessings.
"I live in a lot of pain, but the Lord has been with me and loves me," she said. "The church has been everything in my life."