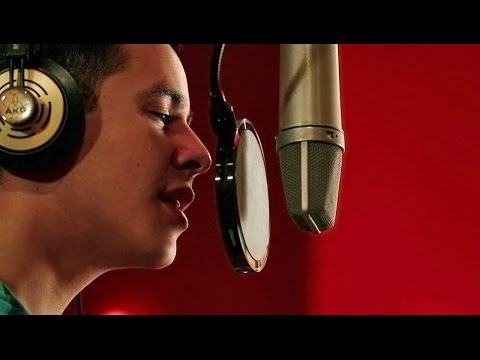 View 25 Items


In the opening moments of "Meet the Mormons," comedian Jenna Kim Jones introduces a montage of Mormon-themed clips from a variety of TV shows and films, along with man-on-the-street encounters with people in Times Square who are asked about their familiarity with The Church of Jesus Christ of Latter-day Saints.
The clips are predictably zany, but often the "Jaywalking"-style question-and-answer responses aren't far removed from the sight of Homer Simpson opening his front door to a pair of giant tentacled aliens and declaring, "Oh, great. Mormons!"
The message is that popular culture (and by extension, society) still sees Mormons as an "alien" culture, cut off from mainstream America. The mission of "Meet the Mormons" is to refute that. This rebuttal comes in the form of six documentary-style profiles of everyday Mormons who could be your next-door neighbor.
Though it's presented in documentary style, it's important to note that "Meet the Mormons" is not an exercise in investigative journalism, and anyone hoping for an in-depth analysis of the church in regards to contemporary social issues will come away disappointed.
"Meet the Mormons" was originally intended for the lineup at the church's Legacy Theater in downtown Salt Lake City. But positive response to test screenings led to the decision to release the film nationally, with proceeds to be donated to the American Red Cross.
This is all just a nice way of saying that the response to "Meet the Mormons" will correspond to audience expectations. The film is very successful at what it sets out to do, and LDS audiences will be pleased to see a quality presentation that puts a positive face on church members around the world. But some audiences may wish it had gone a different direction, or at least packed a few more surprises.
"Meet the Mormons" downplays the doctrinal content, choosing to emphasize the universal values portrayed by its subjects. Bishnu Adhikari leads humanitarian efforts in Nepal, and Navy football coach Ken Niumatalolo prioritizes his family responsibilities over the pressure to spend his Sundays reviewing game tape. The film does acknowledge certain social issues, such as the role of women in the home and the ethnic diversity of its membership, but does so implicitly, profiling a female kickboxer in Costa Rica and an African-American bishop in Atlanta.
When an aerial shot of the Salt Lake Temple introduces the final profile, viewers may assume Dawn Armstrong represents the traditional "Utah Mormon" most people are familiar with. But that's hardly the case. Armstrong's moving profile details her troubled childhood in the Midwest and her struggles with single motherhood, and celebrates with her as she prepares her eldest son to serve a two-year mission in South Africa.
Though a diverse group of people is covered, all of director Blair Treu's profiles are well made and insightful and take full advantage of the scenic locations of their subjects. The film is only an hour and 18 minutes long but covers plenty of ground in its relatively brief running time. The emotional resonance of the profiles tends to increase as the film moves along.
As a rebuttal to the image portrayed by popular culture, "Meet the Mormons" is an effective profile of "normal," everyday Mormons who choose to become involved in their communities rather than isolate themselves from them. And for a film produced by a church, it's pretty light-handed, avoiding the temptation to become too preachy.
Audiences from outside the LDS Church may not come away with a new understanding of church positions on contemporary social issues, but at least they might find their basic assumptions challenged.
"Meet the Mormons" is rated PG for some adult themes.
Joshua Terry is a freelance writer and photojournalist who appears weekly on "The KJZZ Movie Show" and also teaches English composition for Salt Lake Community College. More of his work is at woundedmosquito.com.