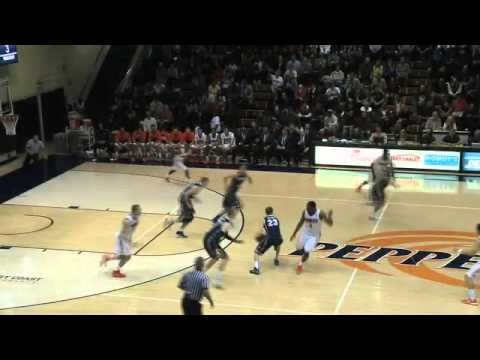 View 1 Item

It's always this way. I'd say every year BYU plays here it's 70 percent BYU fans.

—Brett Burningham, who lives in Simi Valley
MALIBU, Calif. — For the second straight game on the road to open West Coast Conference play, BYU fans outdrew the home team during the holiday season when many students are away on break.
At Firestone Fieldhouse on the campus of Pepperdine University Monday night, Cougar fans outnumbered Wave fans by significant numbers.
Attendance was 2,317.
8
comments on this story
"It's always this way," said Brett Burningham, who lives in nearby Simi Valley. "I'd say every year BYU plays here it's 70 percent BYU fans." The disparity was about the same last Saturday at Loyola Marymount.
Former Cougar standout Travis Hansen, who lives in Orem, was in attendance Monday.
NOTES: For the third time in four road games beginning at Utah, the Cougar trailed at halftime against Pepperdine, this time by a 40-28 deficit. The Cougars have trailed opponents at the half five times this season. The Waves built their lead on the strength of 3-point shooting, making 6 of 11 while the Cougars went 0 of 5 from distance. ... Eleven NBA scouts were credentialed for the game.
Dick Harmon, Deseret News sports columnist, can be found on Twitter as Harmonwrites and can be contacted at dharmon@desnews.com.